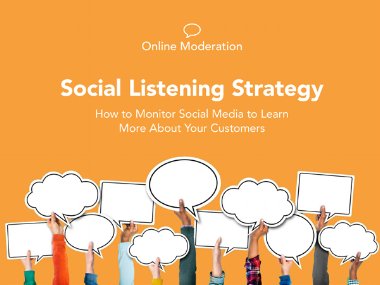 Download Your Social Listening Guide
Leverage Valuable Insights From Your Social Media Followers
Use Social Listening to Protect Your Brand's Reputation
Social media is a powerful tool – if you understand how to actively monitor your channels and listen to users and followers, and even your detractors. With strategic social listening you can gain valuable insights that will give you a dynamic understanding of your audience, and help protect your brand from social media crises.
A social media crisis can strike at any time. A proactive social listening strategy gives you the ability to protect your brand's online reputation 24/7. By engaging with users in real time you'll have the tools and information necessary spot and diffuse potential crises before they put your brand's reputation at risk.
Our InfoGuide, Social Listening Strategy: How to Monitor Social Media to Learn More About Your Customers, will teach you how to:
Garner brand sentiment
Make your social media customer service more visible and more effective
Respond quickly to crisis
Get this useful InfoGuide and start transforming your social listening strategy today.