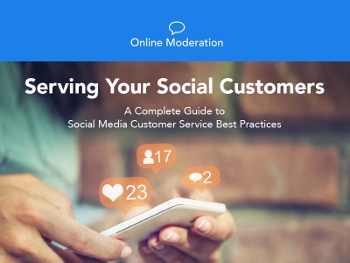 Download Your Social Customer Service Infoguide
Serving Your Social Customers
A Complete Guide to Social Media Customer Service Best Practices
About two-thirds of consumers use social media to resolve their issues, and one-third of social media users actually prefer it.
It's no longer enough to have someone handling your social media accounts as a side responsibility, it's too important. You need to make sure your company can meet customer expectations around social media communication.
Our Infoguide on Social Media Customer Service Best Practices will teach you:
What your customers expect
The Do's and Don'ts for handling customer service on social media
The specifics of different social platforms
Protecting and promoting your brand reputation
Get this useful InfoGuide and start transforming your social customer service strategy today.